Upgrade your living space with a beautiful fireplace.
Add value to your home by letting our experts professionally install a beautiful stove or fireplace in your home. We take pride in the level of customer service we provide and are genuinely looking to make your project perfect for you.
Installation
We take proper installation very seriously, so that you can feel confident in using your stove or fireplace for years to come. Our experienced installers…
Finish work
Stone work, cabinets, hearth pads & risers, mantels, accessories. We can take care of the entire job for you, start to finish, or we will be glad to work with you…
Chimney Sweeping & Inspection
This is how Center Stove & Fireplace got started back in 1991. A typical service appointment includes sweeping the chimney…
Levels of Inspection
The National Fire Protection Association specifies different levels of inspection for different circumstances. Level 1(included with our standard sweep)…
Chimney Maintenance & Preservation
We recommend and apply a variety of Saver System® products to protect your chimney from the elements to avoid costly repairs…
Design Center
We take the time to listen to your thoughts for your project. We are available to look at house plans and drawings in our design center, and present options…
Gas Fireplace Service
Our experienced technicians are trained to service natural gas and propane fireplaces and stoves. An annual service appointment is…
Real Estate Inspections
Take the risk out of buying or selling a home with a hearth appliance. Don't assume that a fireplace or stove that has been used for years is safe to…
Products
We only install the highest quality products from manufacturers we trust.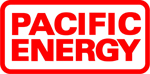 They went out of their way to service my stove and chimney. Very thorough! Answered all my questions and addressed all my concerns. Adjusted and repaired what needed to be. Left me with confidence that we had a safe stove for the winter.
~Debi Mangin
Had them service my gas insert as we weren't sure if it was working right. They are extremely professional and knowledgeable. They do a LOT more than just take a look at it. Everything was checked, inside and outside the insert and home. Way more than I thought a service would be. They thoroughly clean it and add aesthetics to make the fireplace and flame look more real. My family can now enjoy a warm fireplace safely and comfortably!
~Brett Iverson
Center Stove & Fireplace helped us tackle a big complex issue. Our 3 story rubble stone fireplace had a faulty cap and had been leaking, rotting out the inside leading to black mold. They removed the old gas fireplace, custom made the new cap, repaired the external mortar, sealed the stone, and installed a beautiful new wood fireplace. The owner is incredibly responsive and the work crew was really friendly and professional. Whatever the job is, it's a good bet they can do it. Their storeroom has a lot of options to choose from as well. Bottomline, you can't find better service and quality.
~L F
Super nice staff, very helpful would highly recommend.
~Nathan Weber
Ever since 1991 when Dean Winchell began sweeping chimneys and servicing stoves, a company culture has been building. We believe that it's this small town, family-style way of doing business that has brought so much success in pleasing our customers.
Our staff is nationally certified & experienced: trained to go the extra mile, keep your house clean, and do the job right. Over the years, our trademark has become the friendly advice, personal service, and assurance of top quality products that every customer receives.